The New GCX Endoscopy Cart: Designed with the GI Professional in Mind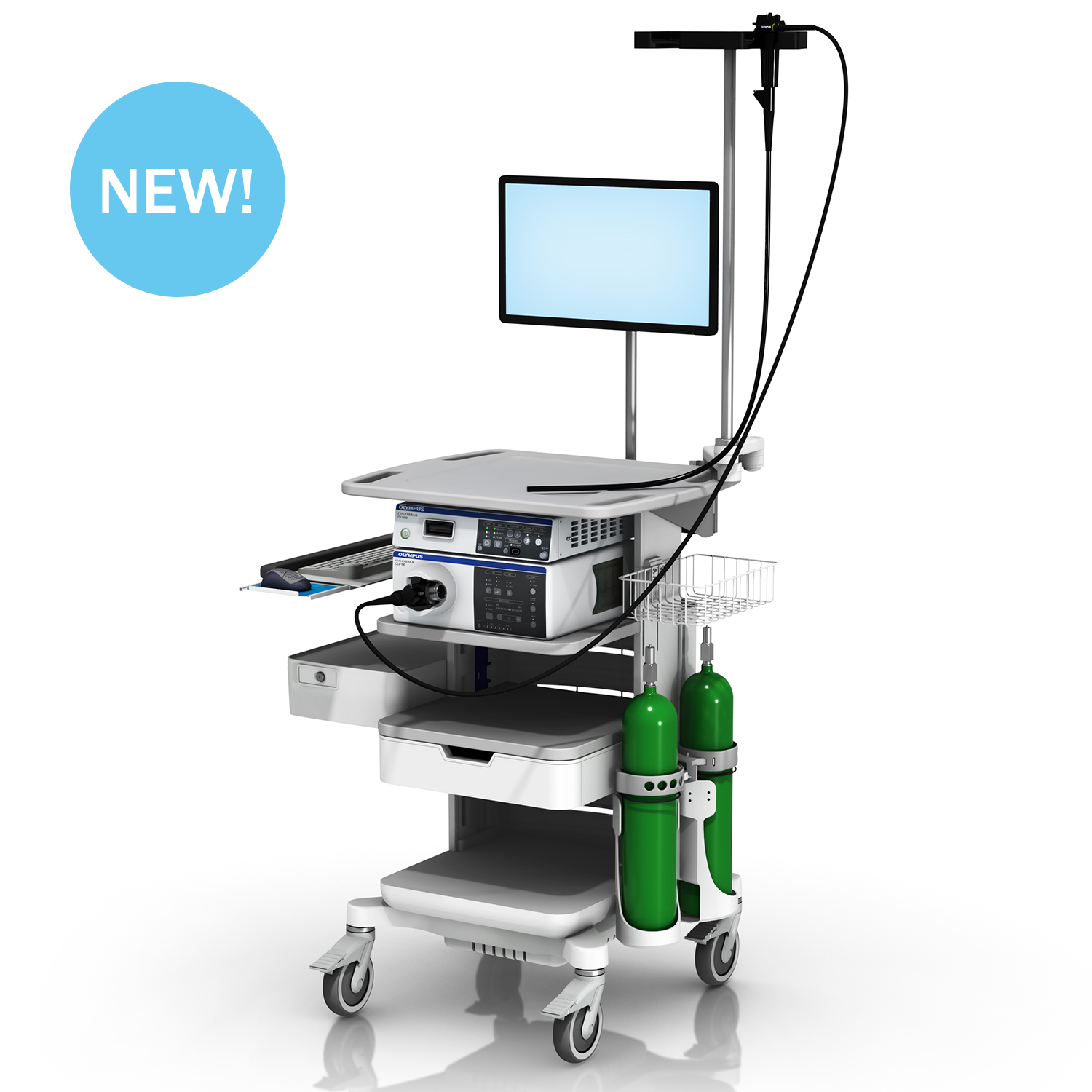 Ergonomics is important, and especially so for teams working with endoscopes. These practitioners must be able to carefully maneuver around medical equipment and easily viewed monitors. Most of the focus is on the scope itself, but also important are the carts that support these instruments.
That's why we're excited about our GCX Endoscopy Cart, part of our MC Series, that provides that high level of maneuverability for medical teams. Made of high quality, medical-grade materials, this cart is sturdy and easy to move before, during and after procedures.
The cart can be customized with optional storage shelves, drawers or bins that can be added or removed as needed. Keyboards also can be placed on either the left or right side, with an optional mouse pad, and can collapse to fit through a doorway, make room during a procedure or simply minimize the cart's footprint in a room. There's also the ability to mount gas cylinders commonly used during procedures to again provide endoscopy professionals with as much flexibility and maneuverability as possible.
Six-inch casters allow the cart to glide across myriad floor surfaces, and handles on both sides provide movement from any point. This allows a cart to roll anywhere with ease. Back-vented covers can be removed to access or cover up cabling for routine maintenance, service or cable replacement.
Additionally, the cart has a large top work surface that sits at just the right height for better ergonomic use. The top is made of solid HDPE (high density polyethylene) and will not crack or craze over time. There is also a spill-proof recess to hold fluids and equipment in place.
Monitors can be post-mounted to the back of the cart in multiple configurations. Accessories, baskets and additional devices can be mounted on to the GCX side channels for maximum efficiencies. All of these features are made to be repeatedly cleaned with harsh cleansers normally found in healthcare organizations to reduce the risk of infections.
We unveiled the cart at the annual SGNA (Society of Gastroenterology Nurses and Associates) medical show last May in Orlando. Visitors were struck by how gently the cart moved, even across the showroom's carpet, and the "smart workability of the cart," as one nurse told us. Though styling is not normally a priority, several current users noted that they like the well-crafted look and feel of this cart and love that finally there's a medical mounting solution made expressly for endoscopy.
You can learn more about our new cart in the MC Series on our website.