Finding Time for a Mounting Arm Audit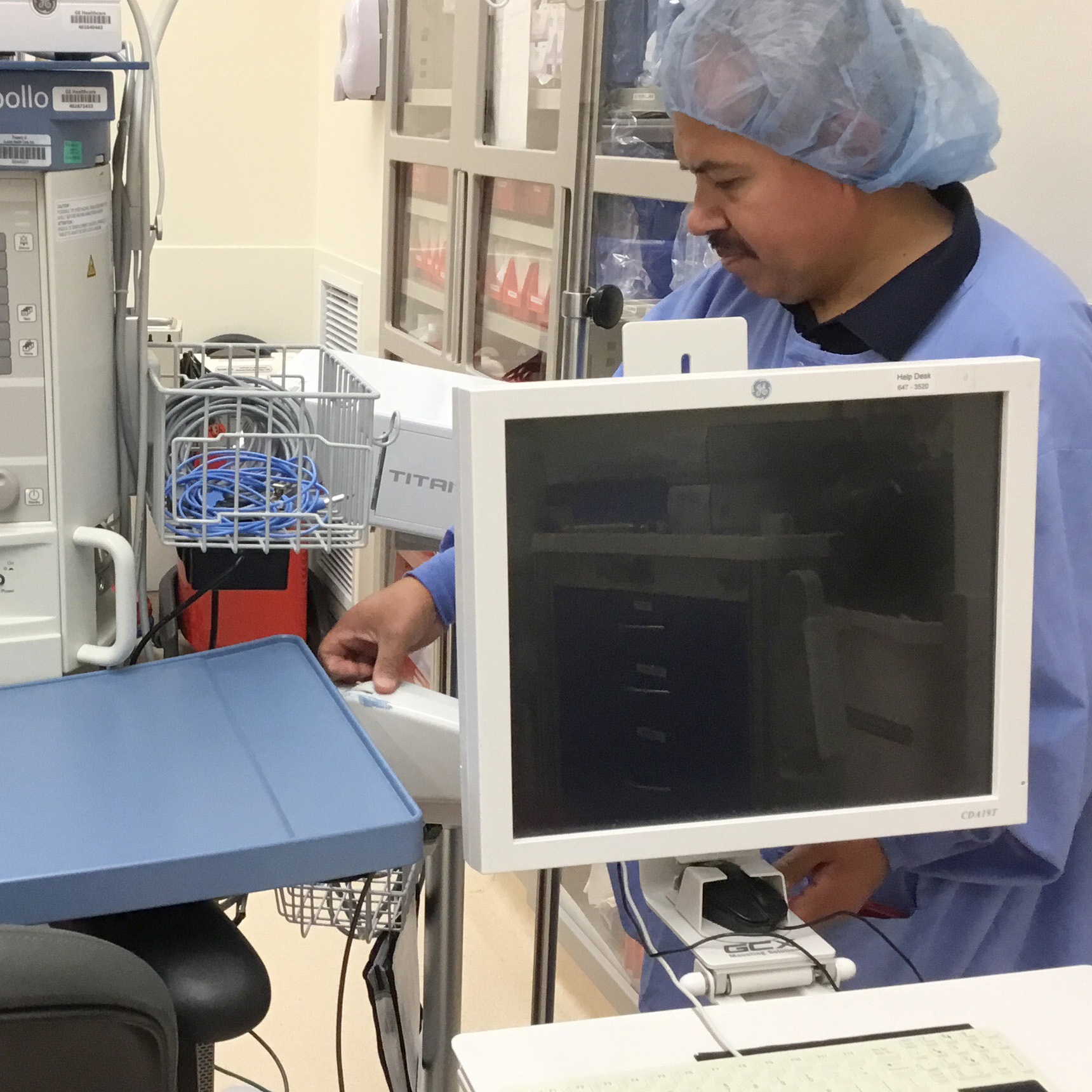 All mounting solutions, no matter how durable, have a limited lifespan. That's why we recommend periodic audits of arms and other mounting solutions to ensure each piece of hardware continues working optimally.
A bi-annual check of an arm's function is not difficult nor particularly time consuming. Given a reasonable degree of access to the equipment, a technician can usually check an arm in an average 1 to 1.5 minutes per room. Or do a quick check during PM of the patient monitor or other mounted device. Unfortunately, for some hospitals, this simple maintenance check gets lost in all of the other needs that pull on a biomedical engineer's or IT technician's time. GCX understands this and will apply our own resources to help.
Recently I worked with a member of our On-site Services team on a large-scale evaluation of VHM arms attached to anesthesia workstations at a large Midwest hospital. Together we were able to inspect the arms on 55 anesthesia machines in a single afternoon. We coordinated with an anesthesia tech and central nursing stations to work only when a room was empty to minimize disruptions.
We were called in initially to check out one IT workstation arm that wasn't working properly. We discovered 27 of the workstations had similar problems: some gas springs were reaching the end of their lifespan and some of the arms hadn't been properly counter-balanced during the original installation. This forced nurses and anesthesiologists to struggle with the equipment rather than have it move easily as it should.
Aside from not allowing the adjustable arm to work as intended, this improper installation also led to a problem with the internal gas springs. All arms that use a spring as a counterbalance have a finite life. This is not a product defect; it is routine wear and tear, and is why any mounting arm needs to be periodically evaluated. Often a poorly functioning arm merely needs adjustment. Sometimes a full replacement or upgrade is required.
Our VHM arms are tested up to and beyond 100,000 cycles prior to that model being released for distribution. Ironically, frequent use keeps the seals lubricated and will lead to longer life for the gas spring. We've seen regularly-used arms last 15 years or more.
Shortly after this arm inspection, we did a similar hospital-wide inspection at another large health system and found similar issues. It made me realize that often the IT department facilitates and "owns" one side of the anesthesia machine used for EHRs and charting, while biomedical engineering is responsible for the other side. As a result, no one is in charge of preventative maintenance on these arms.
As a medical manufacturer, GCX understands the unique needs of healthcare practitioners and the patients they serve. It's why we encourage, and offer to assist, with maintenance programs. That includes working as quickly and thoroughly as possible, minimizing disruptions. It's just one of the many ways our company displays its commitment to its customers.
Call us for support! In most cases, we can come directly to your facility, inspect and adjust GCX arms for you, and ensure your users have safe and functional positioning of their medical equipment.