A Brief History of 50 Years Serving Healthcare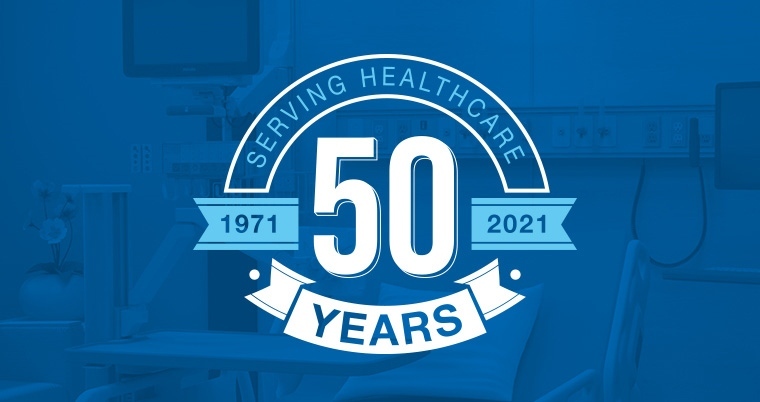 It takes skill, unwavering determination, and an entrepreneurial spirit to launch a company. But it takes much more than that to build and sustain growth: it takes a dependable brand with an excellent reputation, passionate workforce, outstanding products, long-term business partnerships, and time.
This year we are celebrating all that it means to build and sustain a meaningful presence in the healthcare industry as GCX Mounting Solutions turns 50. For five decades we've served medical communities with innovative mounting solutions that position technologies for optimal outcomes benefiting both patients and providers. Our mounts can be found in a majority of U.S. healthcare systems and a significant number of hospitals globally. We look forward to continuing to serve the medical community at large and continuing to grow our presence in the industry for the next five decades and beyond.
Likely Origins: A Northern California Garage
GCX officially launched in January 1971. Gary Gilbert, a Northern California entrepreneur working in the television service business, noticed the large television sets in hospital patient rooms could benefit from some innovative, yet simple, improvements. The heavy TVs typically took up all of the available counter space, and servicing the devices was difficult and cumbersome. Gary developed a novel wall channel and motorized mount system that safely and securely positioned the TVs at an advantageous viewing angle near ceilings, creating more space in the room and resulting in easier service and maintenance of the TVs: a win for everyone.
Like many other fledgling businesses, GCX began out of a garage, where Gary and a business partner built prototypes and fulfilled orders for television mounts made exclusively for hospitals. The enterprise was limited until another northern California company, Hewlett-Packard, partnered with GCX to build mounts for early computer-powered medical devices. GCX's continuous partnership with HP and Philips Medical Systems (which purchased HP subsidiary Agilent Technologies in 2001) has been instrumental in developing and implementing new mounting-related technologies within the medical industry.
Gary brought in his stepson, John Kruger, who would later become President and owner, to help run operations as opportunities for GCX expanded. As John took on a more integral role within GCX, the company's values aligned more with John's: a desire to embrace current technologies; the forethought to look ahead to future trends; and the willingness to take more calculated risks.
The Middle Years: Expanding Technologies and Markets
As the healthcare industry began to modernize its equipment, GCX found itself in an optimal position to provide a necessary service. GCX soon provided new solutions and cultivated additional manufacturing partnerships to offer healthcare providers safe and secure ways to access modernized IT hardware and medical equipment by mounting these machines to arm mounts, roll stands, mobile carts, and workstations.
In the 1990s, hospitals began reaching out directly to GCX staff to help them position new technologies for optimal use. Clinicians needed arms that were ergonomic, user-friendly, and easily adjustable for different heights. The flagship VHM and M series arms, which launched in 1999, proved to be just what healthcare providers needed. These arms changed the way healthcare practitioners interacted with modern computing equipment, ultimately leading to a better daily experience for both providers and patients.
Hospitals across the United States began deploying GCX mounting solutions all over their campuses, and international orders came in shortly thereafter. To meet this new demand without compromising the quality, durability, reliability, and engineering precision of GCX products, company leadership began to expand its physical manufacturing footprint. In addition to its presence in Petaluma, California, GCX opened a facility in El Paso, Texas, in 2003. GCX further expanded into Europe with offices in the Netherlands in 2005 and into Asia with a full-assembly factory and distribution center in Taiwan in 2009 and offices in Japan in 2011. With these expansions, GCX is able to handle full mission critical solutions for our customers from inception and design through supply chain, manufacturing, assembly, instructions, packaging, and multi-faceted delivery options.
Recent History: New Innovations for Patient-Centered Care
GCX has maintained a clear strategy through the years: Start with the customer and work back to the solution (never the other way around). We continue to provide lasting value to those we serve by leading the industry in on-time delivery and product quality with solutions that are durable, reliable, easy to install, and withstand the test of time. These core values and goals are, in part, how GCX grew from a garage to a global leader in healthcare-focused mounting solutions.
In the last decade, with the rise of patient-centered technologies and value-based care, patients are now participating more fully in their treatment and long-term care plans. They've become comfortable communicating with physicians and clinicians using telehealth tools, leading to improved tools for both patient and provider.
As with many technologies in recent years, the healthcare industry is adopting more mobile tools to meet consumer demands. Each innovation in technology provides an opportunity for GCX to, in turn, innovate its mobile mounting and mobility solutions to compliment changing technology.
What was once solely mounting solutions for televisions has evolved to include a suite of fully adjustable and ergonomic mounts, arms, roll stands, equipment carts, tablet-sized solutions, and related accessories. GCX has worked to combine technologies often used simultaneously onto single carts, minimizing the footprint of equipment within hospital rooms. GCX routinely provides product safety and stability testing to ensure proper installation and maintenance of its solution suites.
A Bright Future: Our Commitment to Excellence and Our Customers
Trust and commitment are among core values shared by legions of employees we've hired throughout the years. These highly talented men and women take their jobs seriously and have fostered a company culture of deep loyalty: to each other, to GCX, to our partners, to the healthcare industry, all the way down to the patients in hospital rooms. GCX employees continue to design and develop new products to fill unmet needs within the industry and share their deep knowledge with our partners and hospitals. It's just another way we as a company continue to innovate and create solutions that support healthcare.
GCX has helped generations of healthcare workers, patients and medical device manufacturers better interact with current technology, adapting and innovating right alongside those technologies for the last 50 years. It is our hope that we can continue to provide this service for another 50 years.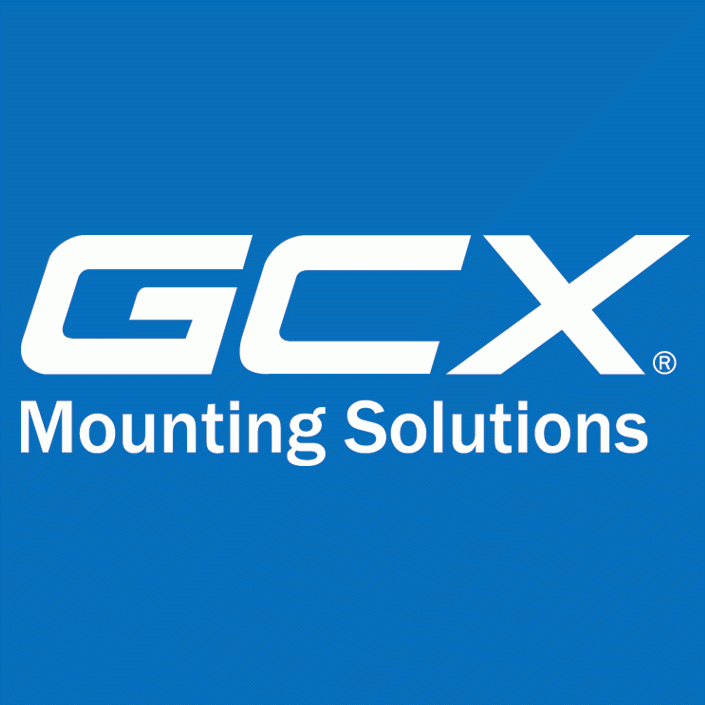 GCX Executive Team
(800) 228-2555